Descripción del proyecto web
Pioneering entrepreneurs in the Vegan sector entrust us with an ambitious project, an ecommerce with a custom design, on the WordPress content manager, where the payment process is very careful, so that it is very intuitive and easy for the customer to buy, besides having total ease of payment.
Dynamic online store, to be able to manage the vast range of Vegan Products that they supply. This brand aims to be a benchmark among its consumers.
In addition to this they want to advertise in Google Adwords and generate daily conversions based on their sales.
It has to be a visual page, with WordPress content manager and WooCommerce plugin for online sales. We create an sql connection that attacks only the products in stock, so that in this way it is always updated.
In addition to this we will also manage this website on our own server and we will prepare advertising campaigns in Google Adwords, to enhance the brand and sales volume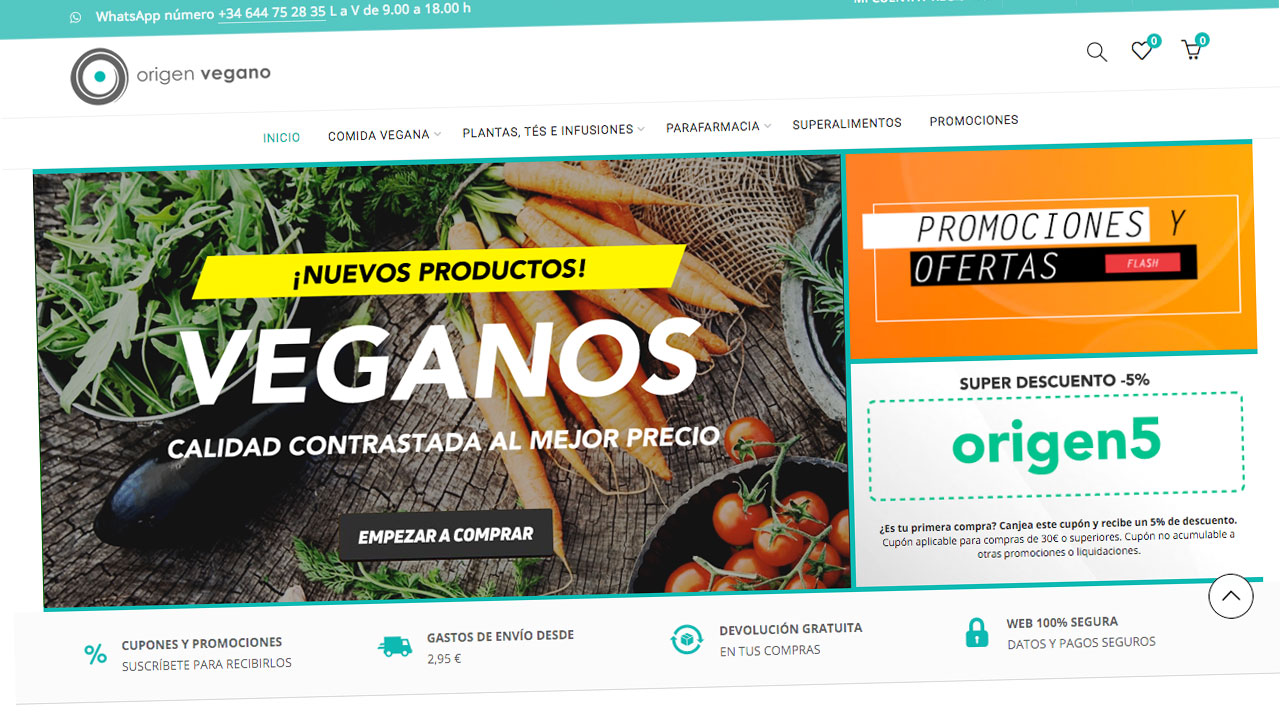 ---
A sample of the slide show on the initial page, where the client wants to add up to 3 offers and that they are always visible.

Web project of easy and intuitive navigation, so that customers can make their purchases without anything to distract them.